Kakinada Ventures
Kakinada Ventures
Kakinada Ventures| Plots in Kakinada | Sites in Kakinada | Best Quality Residential Land For Sale
Kakinada Ventures  DTCP Plots Best Gated Layouts in Kakinada Contact -9848348390, GUDA Layout Luxury Gated Community Open Plots for sale in Kakinada Quality Housing  … Mega Venture in Kakinada … Kakinada NO.1 Housing Projects-https://www.sinfraprojects.in/
S-INFRA A Premier Housing Company   https://www.sinfraprojects.in/about-us/
Kakinada Ventures No.1  Housing Projects
  S.Infra is Leading, premier real Estate Developer works with a passion to deliver strategic property ownership to residential property investors, end users our strong presence in the state Kakinada. The innovative approach of the Group has given new dimensions to the real estate market. It has through to the customer quality and comfort at affordable prices. We are comitted towards providing the best in luxury and comfort when it comes to housing or commercial construction and also Securing Secured investment options that offer lucrative benefits with the humble beginning of having developed, major real estate residential projects in Kakinada.
S- infra was founded in a humble way. set out to make a difference in the field of Plotting & construction in the year 2008.
Our M.D's passion towards Housing is to Offer the Best in Class Client satisfaction has always been a measure of success ,the company pioneered the concept of finest Quality. His visionary outlook inspired top-class teams to deliver innovative designs, uncompromising quality steeped in graceful appeal and supreme functionality of spaces.
In the past Decade, our projects commanded a premium both for its scale and quality. An attitude for excellence and refined taste for aesthetics make all projects stand out from the rest at every location. Honesty and transparency in dealing with customers along with commitment and dedication has made us a distinguishable name in Real Estate field. Over the past 10 years, we have been acknowledged for professional commitment, integrity, technology up-gradation and value addition all through for Client satisfaction.
 Spaces that Inspire
Over Decade of building trust & happiness Kakinada Quality Housing Projects
Our sights are set on the future with a simple motto: Building Tomorrow. Today.
S.Infra is among the leading property developers in Kakinada, with a growing reputation for building innovative and functional spaces while providing high quality experiences and value for its customers.
Since its establishment in 2008, it has been contributing to the transformation of Kakinada's urban landscape, catering across the full spectrum of real estate from residential to commercial sectors. Catering to the premium luxury segment, S.infra is known for its design aesthetics, eco friendly architecture, customer centric approach, uncompromising business ethics and core values that have helped make it a preferred brand in the city's real estate environment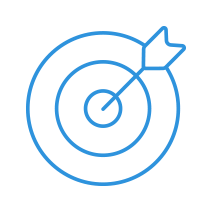 PURPOSE
To experience the sheer joy of creation thereby improving the standards of living.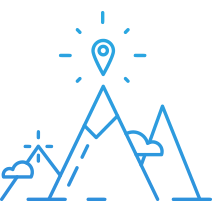 OUR VISION
20million sq. ft. construction to be completed by 2020.
Pride Group should be recognized at State Level and be ranked amongst the top 5 construction ,Plotting companies of AP.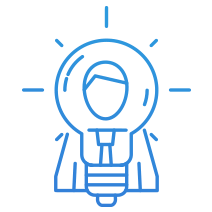 CORE VALUES
To strive to go beyond our commitments.

To respect and offer the merit-based opportunity to all S-infra Group.

To explore all possibilities to overcome challenges.

All our actions are backed by positive intentions.
At S-Infra, our brand promise stands supreme and differentiates us from the rest of the pack, truly strengthening our market position. S-Infra has refreshed and reaffirmed this clear and consistent message with due diligence and utmost attention.